How AI Orchestrated Workers are Key to Warehouse Automation
Read our latest blog post to learn how operations managers are enabling faster onboarding and increased pick rates, while reducing error rates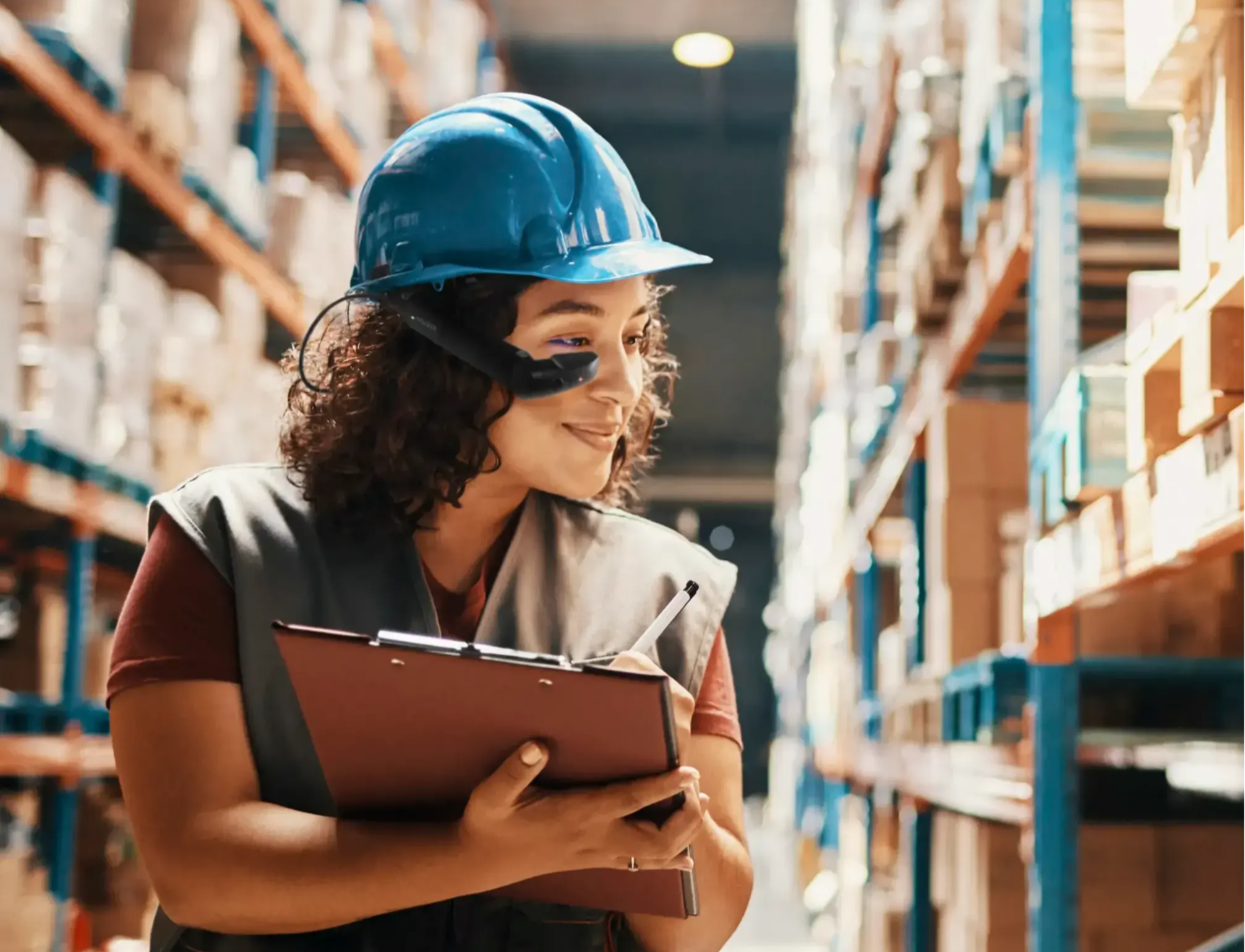 The Implementation of AI and AR in the Workplace
Augmented Reality (AR) and Artificial Intelligence (AI) are two transformative technologies fundamentally altering the workplace. When combined, AR and AI create an intuitive, unique experience that can allow users to rely on digitally-informed responses to real-time inputs from the world around them.
AI is simplifying tasks and breaking down barriers that were once thought to be impossible, elevating the potential of the workforce. Areas seeing the greatest benefit include:
Automated speech recognition and optical character recognition

Facial and object recognition

Automated decision making

Increased performance and safety
Automated speech and optical character recognition
Facial and object recognition
Warehousing and Logistics Automation
Automated speech and optical character recognition
Artificially Enhanced Augmented Reality (AEAR) is already improving living standards and the convenience of everyday life. The ability to perform automatic speech recognition (ASR) and optical character recognition (OSR) on a headworn device offer exponential benefits to the user and are a core component of this technology.
Interpret and understand language and situational contexts, in real-time

Character recognition and real-time translation, allowing a hard of hearing user to view subtitles, in real-time, on the glasses

Ability to speak scanned text, effectively allowing the visually impaired to 'read' anything from street signs, novels, handwritten notes, and much more.
"We've seen great progress making virtual conversations more like real life, but the content of conversations IRL and virtual remains unenhanced. We're bringing the power of real-time search and AI into conversations to enhance our ability to understand, communicate, and think"
Cayden Pierce, Team Lead at TeamOpenSmartGlasses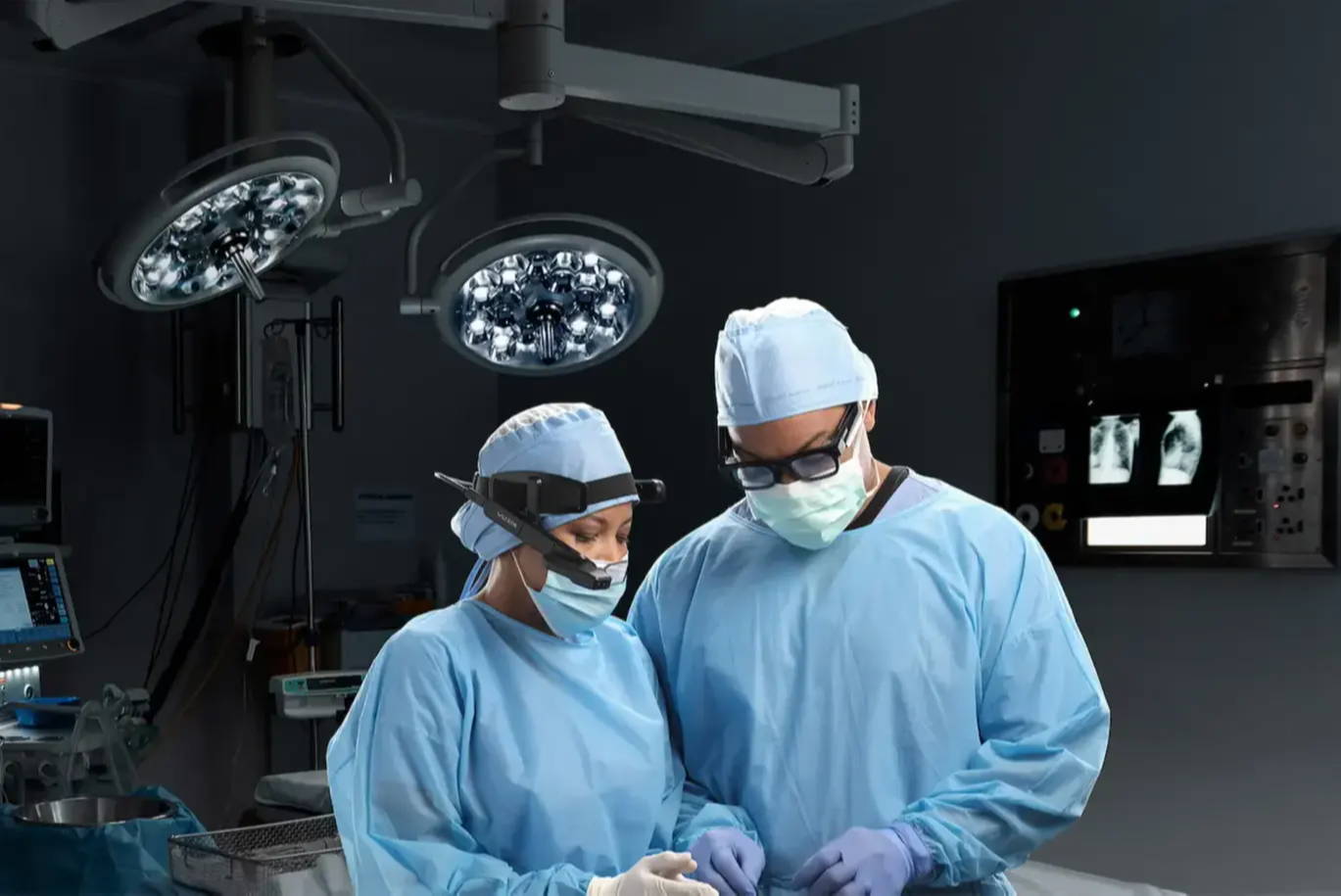 Facial and object recognition
AI-enabled facial recognition software is becoming a key component in various industries. Already in use in industries such as airline and defense, AR smart glasses are being used to confirm identities through facial recognition and provide an added layer of security. Another industry seemingly reaping the benefits of AI-enabled headworn devices is healthcare. Companies are using Vuzix smart glasses, paired with AI-based applications, to enhance simple security and privacy measures necessary in the medical field to remain HIPAA compliant.
Warehousing and Logistics Automation
When paired with augmented reality, AI enables human workers to work more efficiently and intelligently by orchestrating necessary warehouse automation. Vuzix partner, LogistiVIEW, has created a platform utilizing AI, computer vision, machine learning, speech recognition, and object recognition, to introduce automated decision making into warehousing and logistics operations. LogistiVIEW's work optimization engine offers:
Insights into worker behavior and process integrity

Recommendations to improve performance

Automatically optimize interactions with robots and automation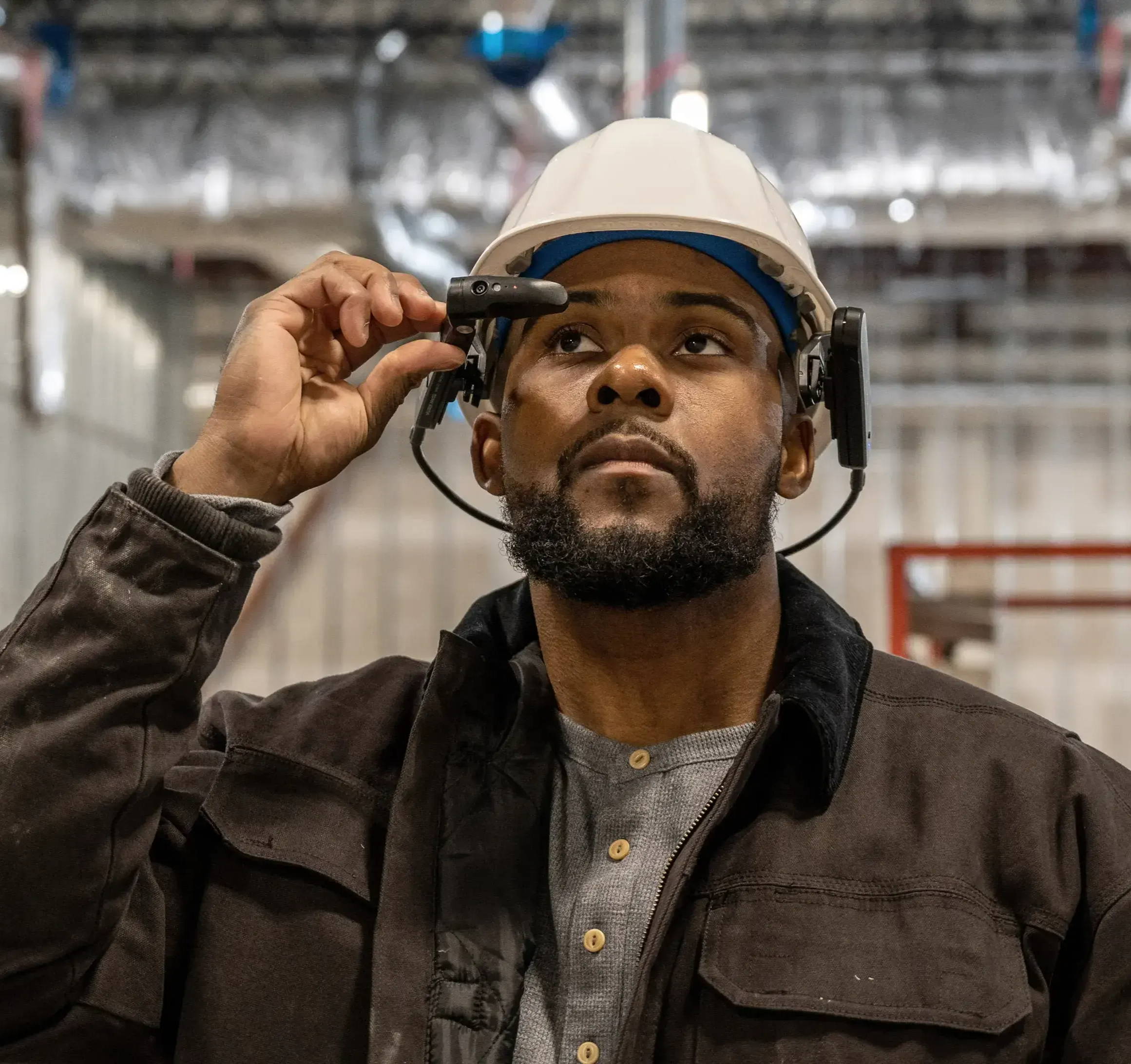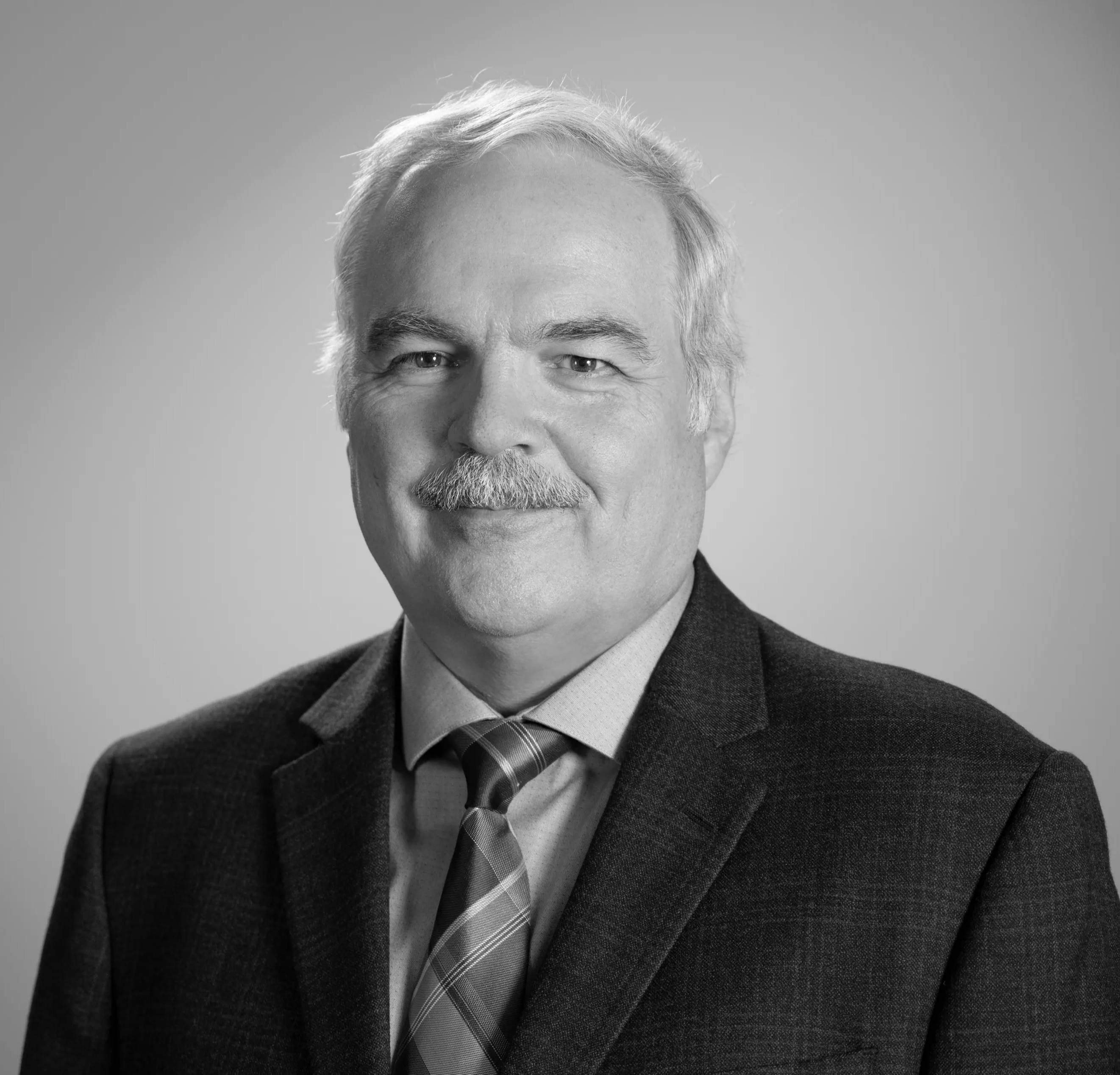 "The combination of AR and AI have the potential to revolutionize the healthcare industry... Applications such as those being developed by TeleVU and implemented by healthcare innovators like Ohana One can make patient treatment simpler, faster and more accurate. Vuzix is proud to be a supplier to such a critical element in the future of medical practice."
Paul Travers, President and CEO of Vuzix
GET IN TOUCH
Learn how easy it is to integrate Vuzix smart glasses into your field service operations so that you can improve customer satisfaction and lower costs. Tell us more about your use case so we can tailor a solution to you.
SEE VUZIX SMART GLASSES IN ACTION
Learn how easy it is to integrate Vuzix smart glasses into your workflows so that you can improve quality, streamline production, and reduce costs.