Connecting smart workforces to the data and expertise they need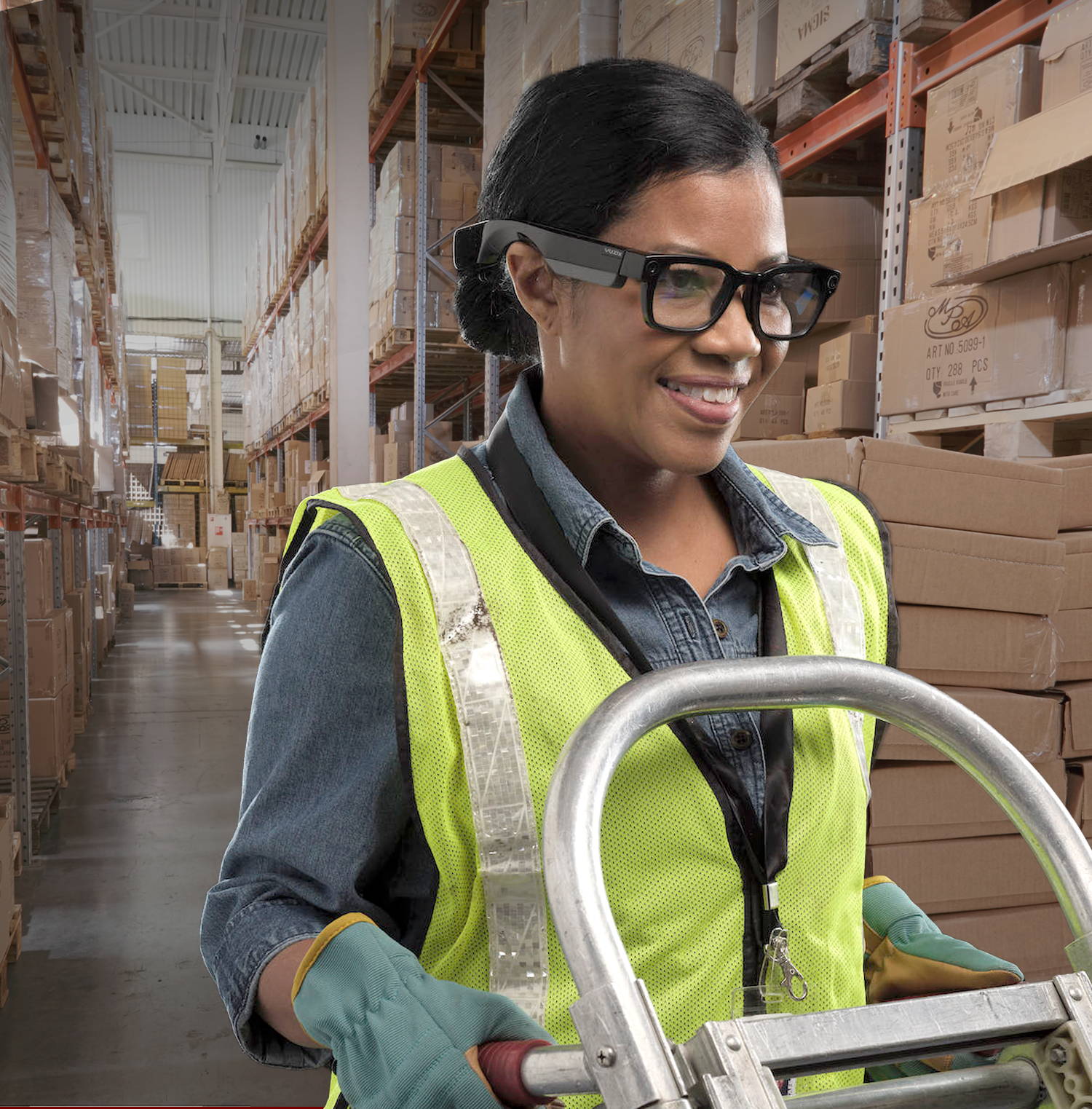 EXperience The Industry-Spanning AR WEARABLe of Choice
Whether you're in manufacturing, logistics or healthcare, Vuzix smart glasses are transforming the ways we're able to access data and support. Workers can pick orders with unprecedented comfort, speed, and accuracy with Vuzix. Field service and medical professionals can access moment of need support, and view critical instructions in the corner of their eye, hands-free.

Plus, our extended life battery means we're ready for the long haul, day in and day out. And only Vuzix offers so many attractive and comfortable form factors.
GET IN TOUCH
Learn how easy it is to integrate Vuzix smart glasses into your existing operations so that you can improve customer satisfaction and lower costs. Tell us more about your use case so we can tailor a solution to you.
Experience it for yourself
See how easy it is to use smart glasses to fix a control panel – or anything – from miles away using real-time visual virtual assist in this live recorded field service call.
Smart Glasses for Every Solution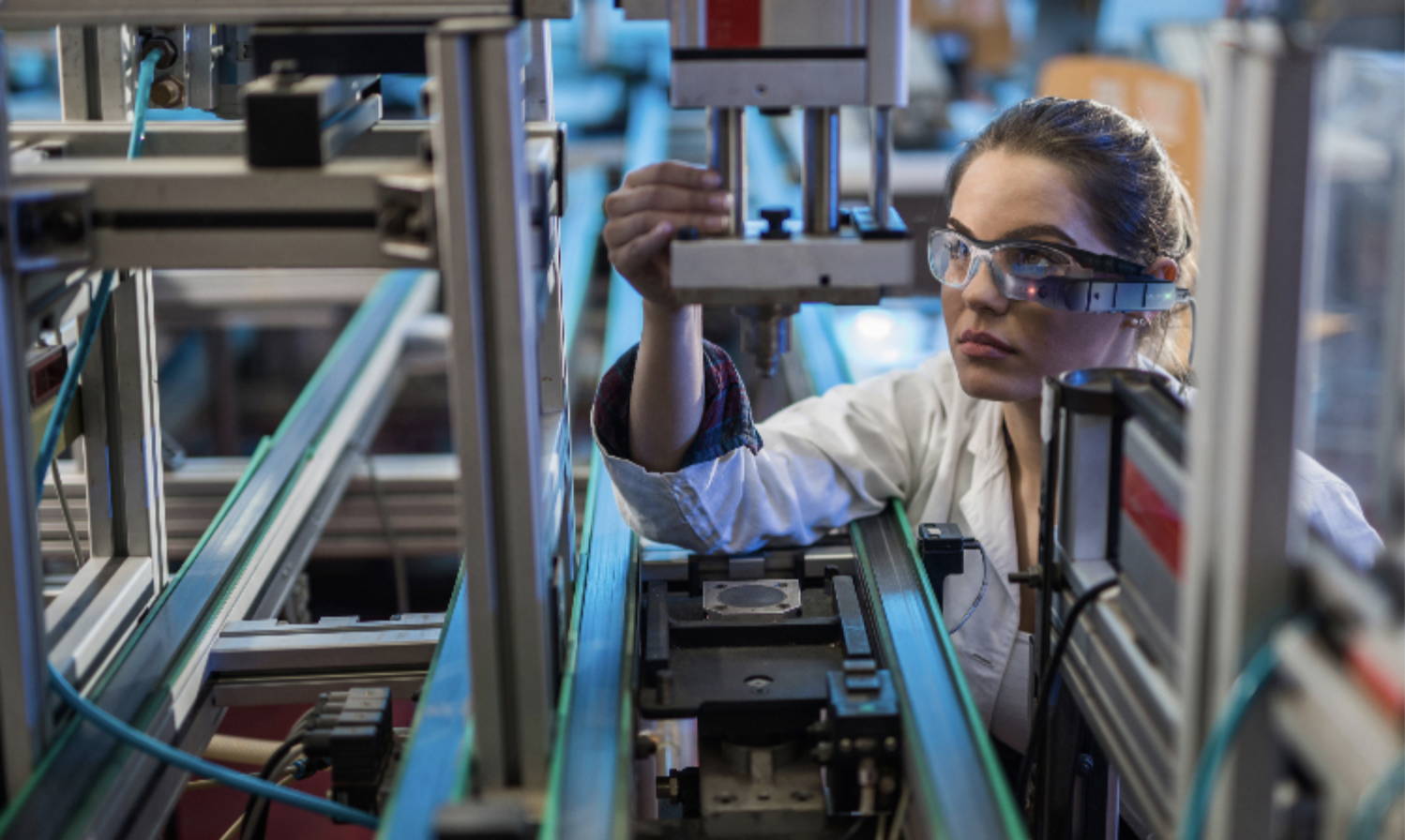 With voice activation, a comfortable fit, and long-lasting batteries, our smart glasses are currently worn by medical professionals during surgeries for 16+ hours straight. In addition, Vuzix M400 and M4000 Smart Glasses support HIPAA-compliant usage and now carry IEC 60601-1-2:2014 certifications.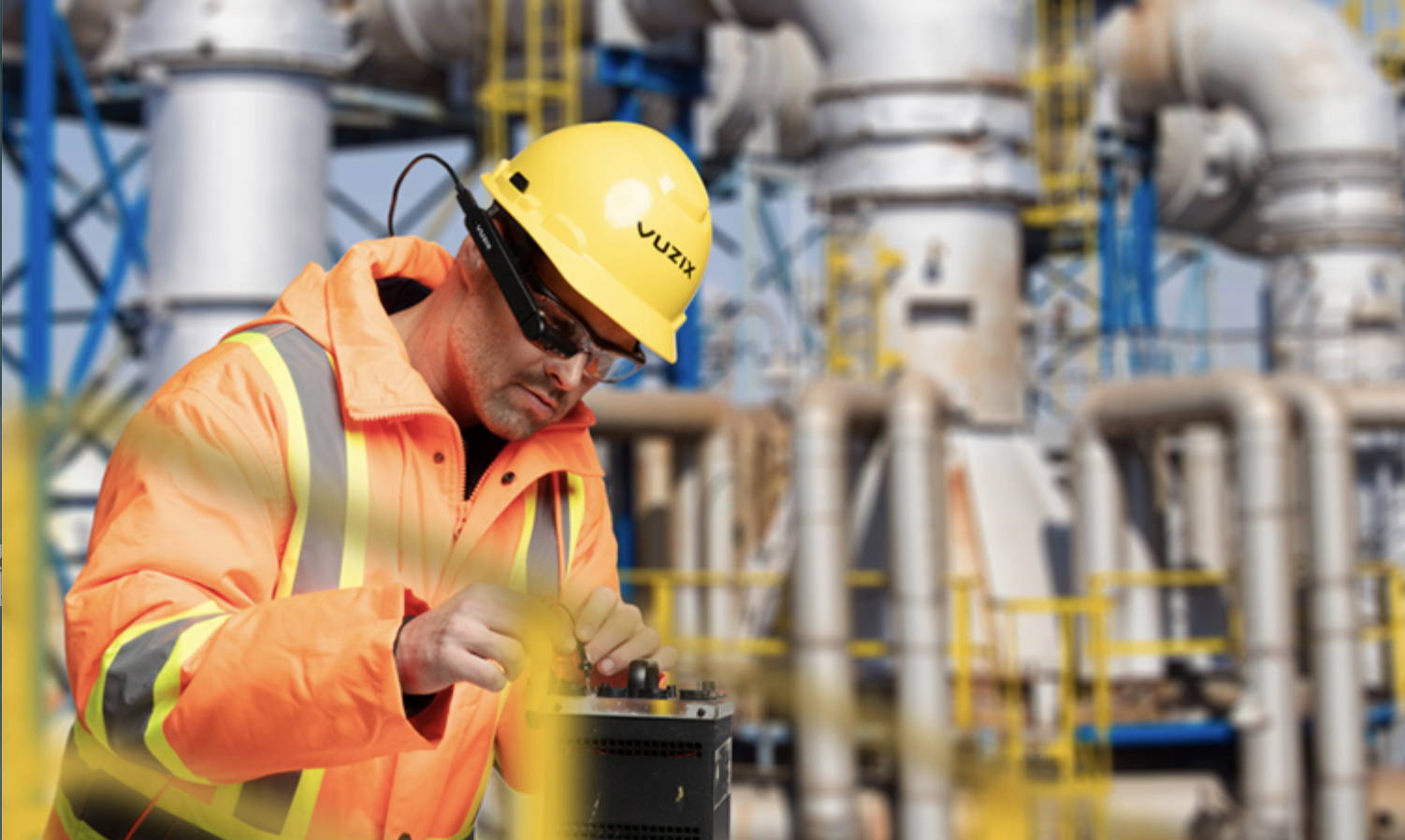 Vuzix augmented reality (AR) smart glasses help speed up production, increase compliance with protocols, and reduce training times by providing hands-free instructional support right in your workers' field of view.
With our heads-up AR display, you won't be weighed down by tablets or clipboards. You can access instructions, diagrams, and videos via heads-up displays; document steps and detect issues; and livestream remote support — all hands-free.
Proven Industry Benefits:
Boost Your ROI with Vuzix Smart Glasses

Reduce Costs with Faster Fix Rates
Improve resolution rates by putting key information in a worker's field of view.
Accelerate Customer Response Times
Reduce downtimes required for maintenance, repairs, and upgrades.
Improve Compliance with Protocols
Provide step-by-step instructions and training in the field to reduce error rates.
Get the Right Experts on the Job
Access experts remotely to gain technical support while minimizing travel costs.
SEE VUZIX SMART GLASSES IN ACTION
Learn how easy it is to integrate Vuzix smart glasses into your workflows so that you can improve quality, streamline production, and reduce costs.
Our smart glasses are the most comfortable on the market — but don't just take our word for it! Try them on and see for yourself.