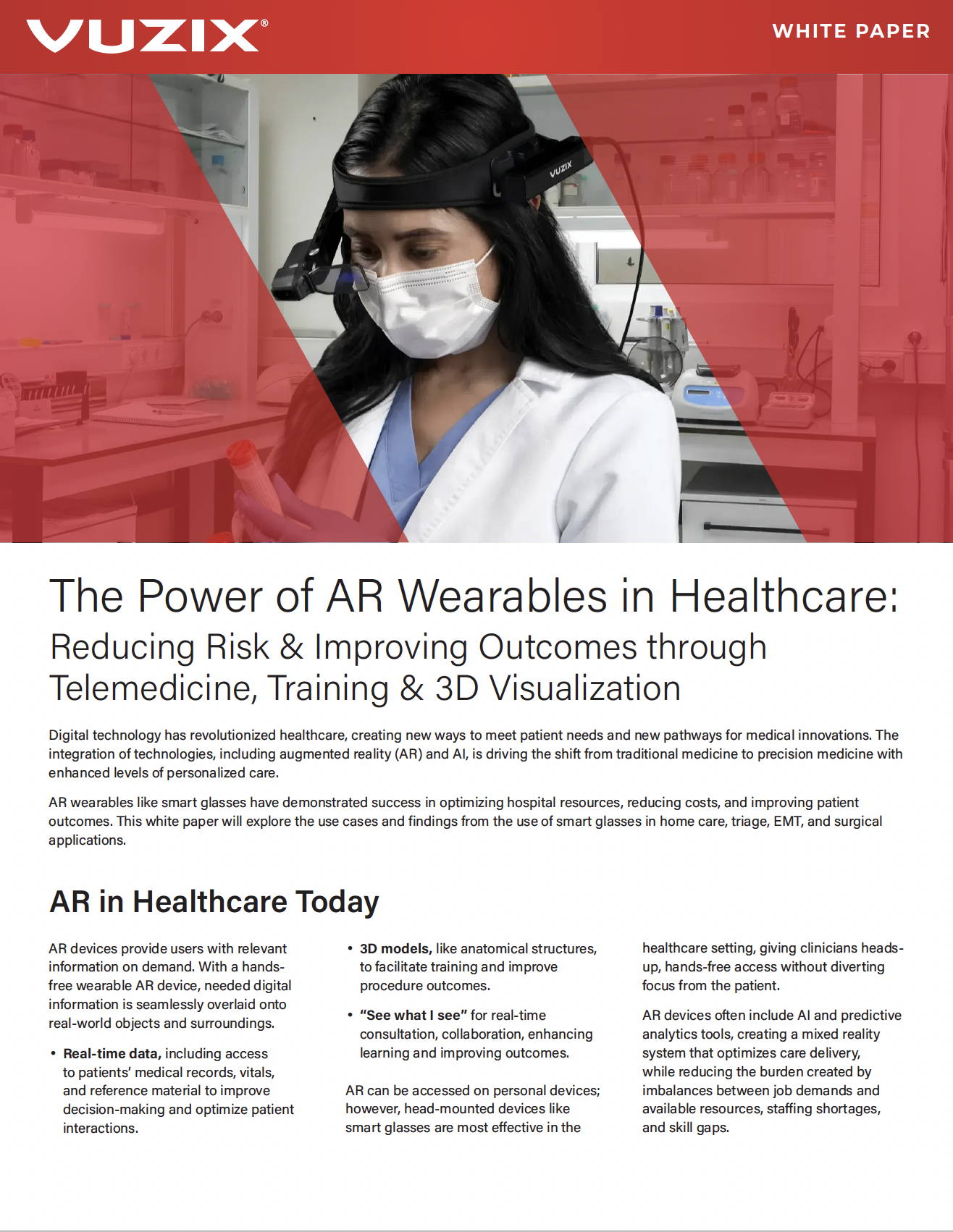 Download The
Power of AR Wearables in Healthcare
Learn how AR wearables like smart glasses have demonstrated success in optimizing hospital resources, reducing costs, and improving patient outcomes. Explore more about how AR wearables can ehnance:
Operating room procedures, such as navigation with 3D visualization and ehanced safety procedures.

Remote training, upskilling.

Telesurgery mentoring, remote experts.
Please fill out the form below to download the case study.