deliver better patient outcomes with connected care
Join the healthcare professionals using medical smart glasses to access remote expertise, train new doctors, and offer a higher level of care.
Medical Smart Glasses for Healthcare Leaders
In healthcare, information and speed of delivery are crucial to successful outcomes. Delaying treatment for a serious condition can make the difference between life and death.
That's where our smart glasses come in. With Vuzix, you get seamless, instant, see-what-I-see communication among everyone involved in the treatment of patients. No one has to wait for information, and priceless lives are saved.
Get hands-free and private access to sensitive patient information directly in your field of vision. 
Stay Connected and In Communication
Align your team so that everyone can monitor patients and discuss next steps in real time.
Train junior doctors with recorded and real-time HD streaming and Zoom capability.
Share live ICU videos and test results with remote medical experts for instant evaluation.
Offer a Higher Level of Care
Monitor vital signs without needing to take your eyes, or hands, off the patient.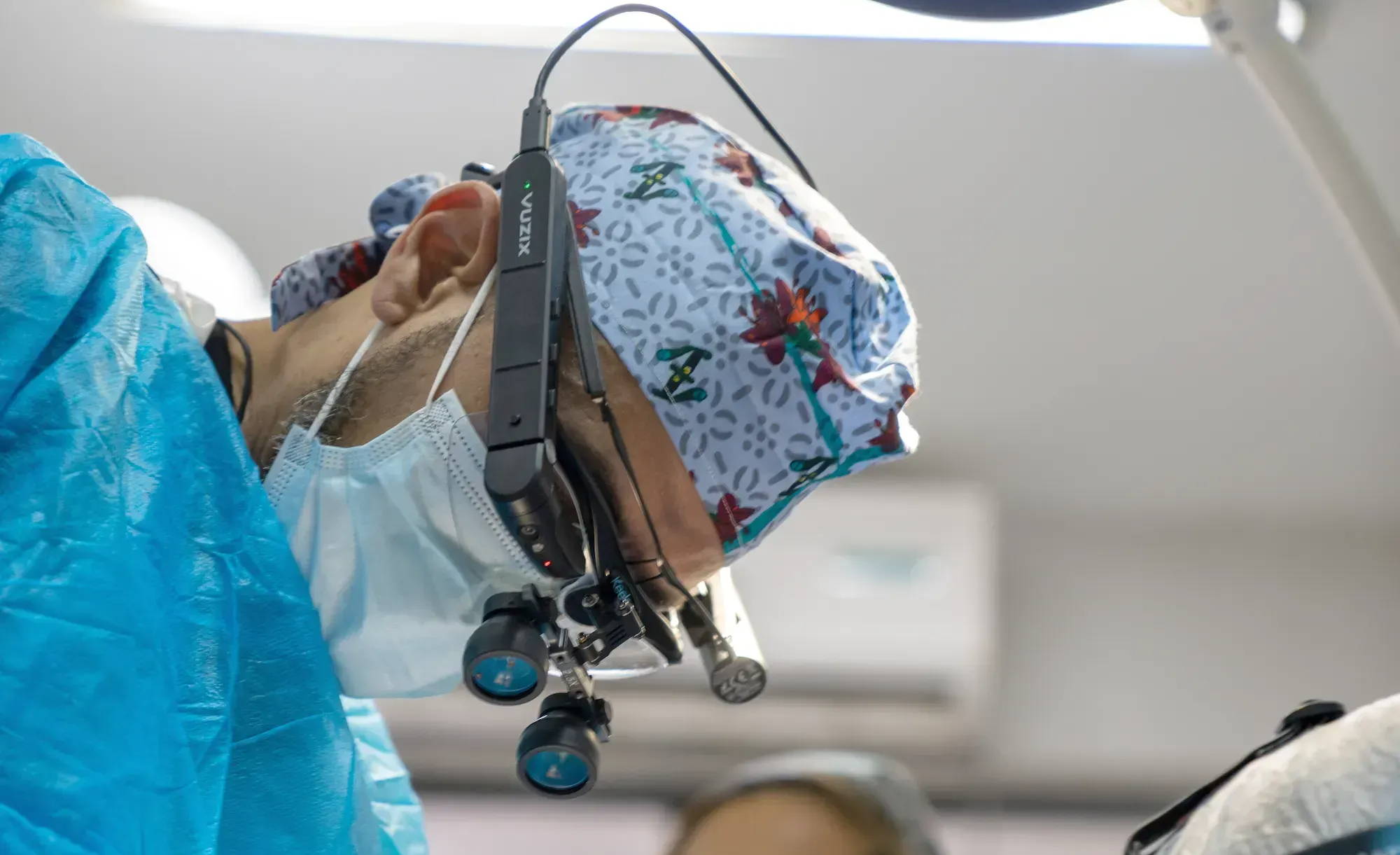 Vuzix smart glasses for surgery bring you a truly hands-free, voice-controlled AR experience. This helps preserve a sterile operating room and eliminates risk in hazardous environments, letting you provide the utmost in surgical care.
Best of all, the battery ensures that they'll last when you need them most: our smart glasses are worn by medical professionals during surgeries for 16+ hours straight.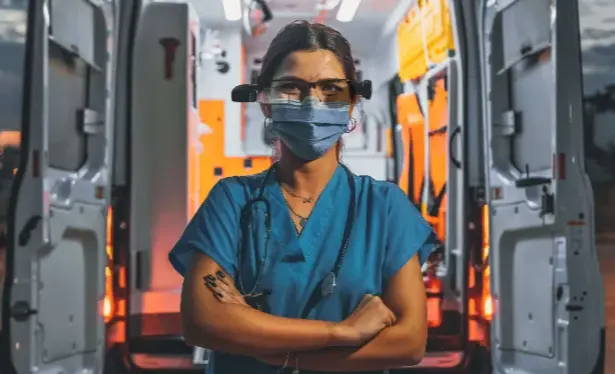 Vuzix augmented reality (AR) glasses for medical diagnosis allow you to safely administer to patients without compromising the quality of care.
With Vuzix smart glasses for telemedicine, you can instantly share your medical expertise with practitioners around the globe. Send and receive live expert medical feedback without ever having to pause care to the patient.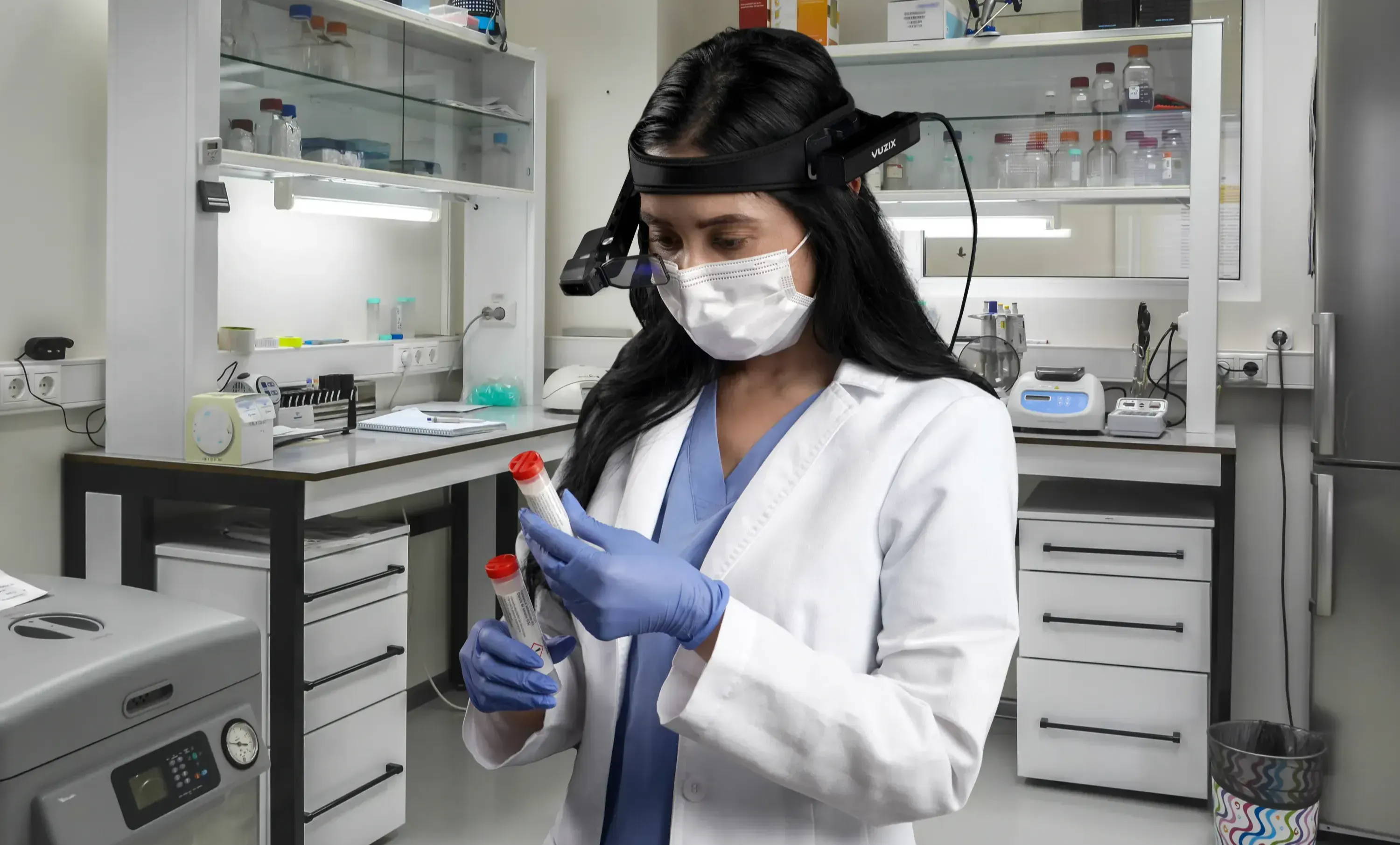 Vuzix smart glasses let doctors experience complex surgeries with ease and unparalleled display. Vuzix software provides full HD live-streaming and advanced options such as brightness adjustment and Zoom capability.
Doctors can walk through via real-life scenarios, complex procedures can be more collaborative, and feedback can be given instantly without overwhelming the user's vision and sense of reality.
M4000 SMART GLASSES DELIVERing MIXED REALITY MOBILE SURGICAL PLATFORM IN THE OR
Learn how the University of Rochester is using mixed reality in the operating room and utilizing see-what-I-see technology to mentor and train other surgeons or surgeons-to-be.
RESOURCES FOR AR SMART GLASSES IN HEALTHCARE
THE POWER OF AR WEARABLES IN HEALTHCARE
Learn how AR wearables like smart glasses have demonstrated success in optimizing hospital resources, reducing costs, and improving patient outcomes.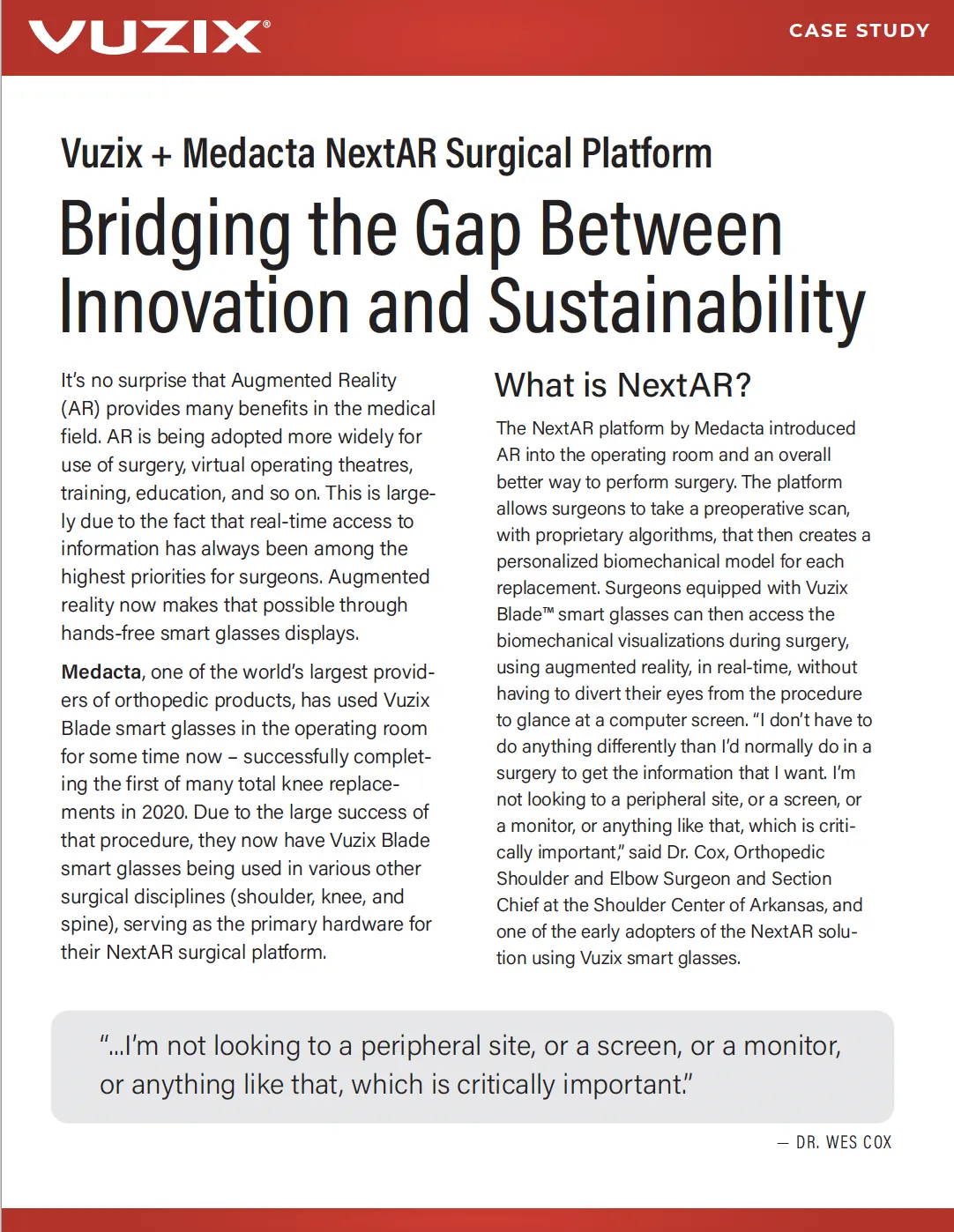 Learn how Medacta, one of the world's largest providers of orthopedic products, has used Vuzix smart glasses in the operating room.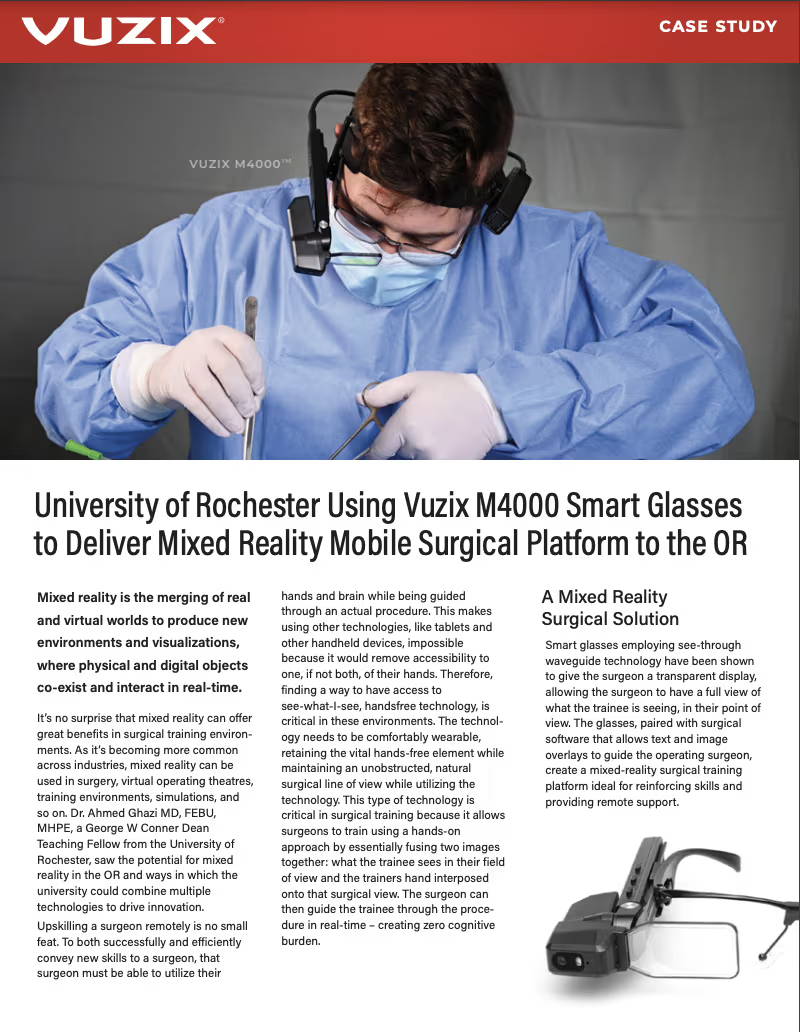 University of Rochester Case Study
The glasses create a mixed-reality surgical training platform ideal for reinforcing skills and providing remote support.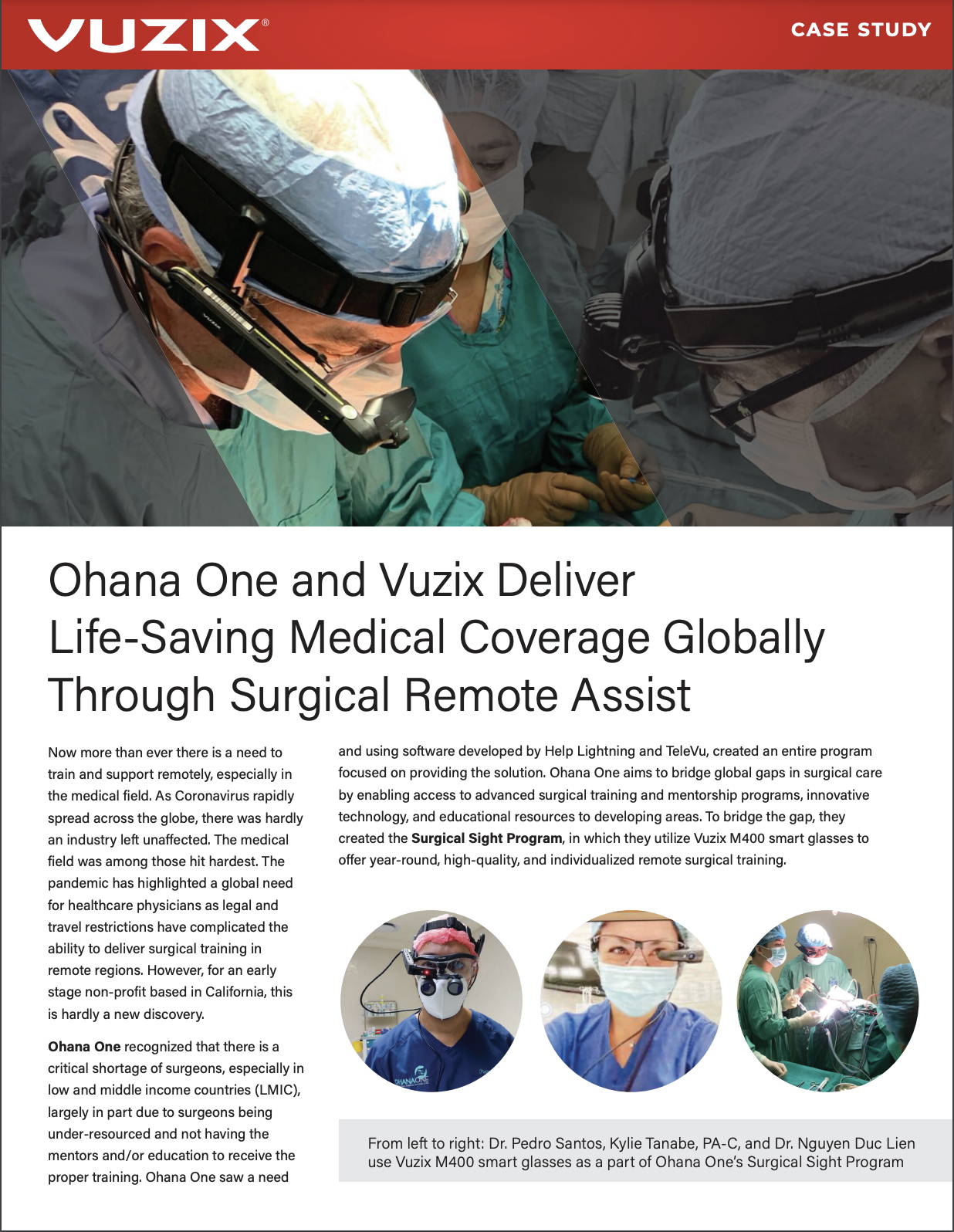 Vuzix smart glasses are facilitating a new kind of healthcare. This case study shows how Ohana One is utilizing smart glasses to provide surgical guidance from anywhere.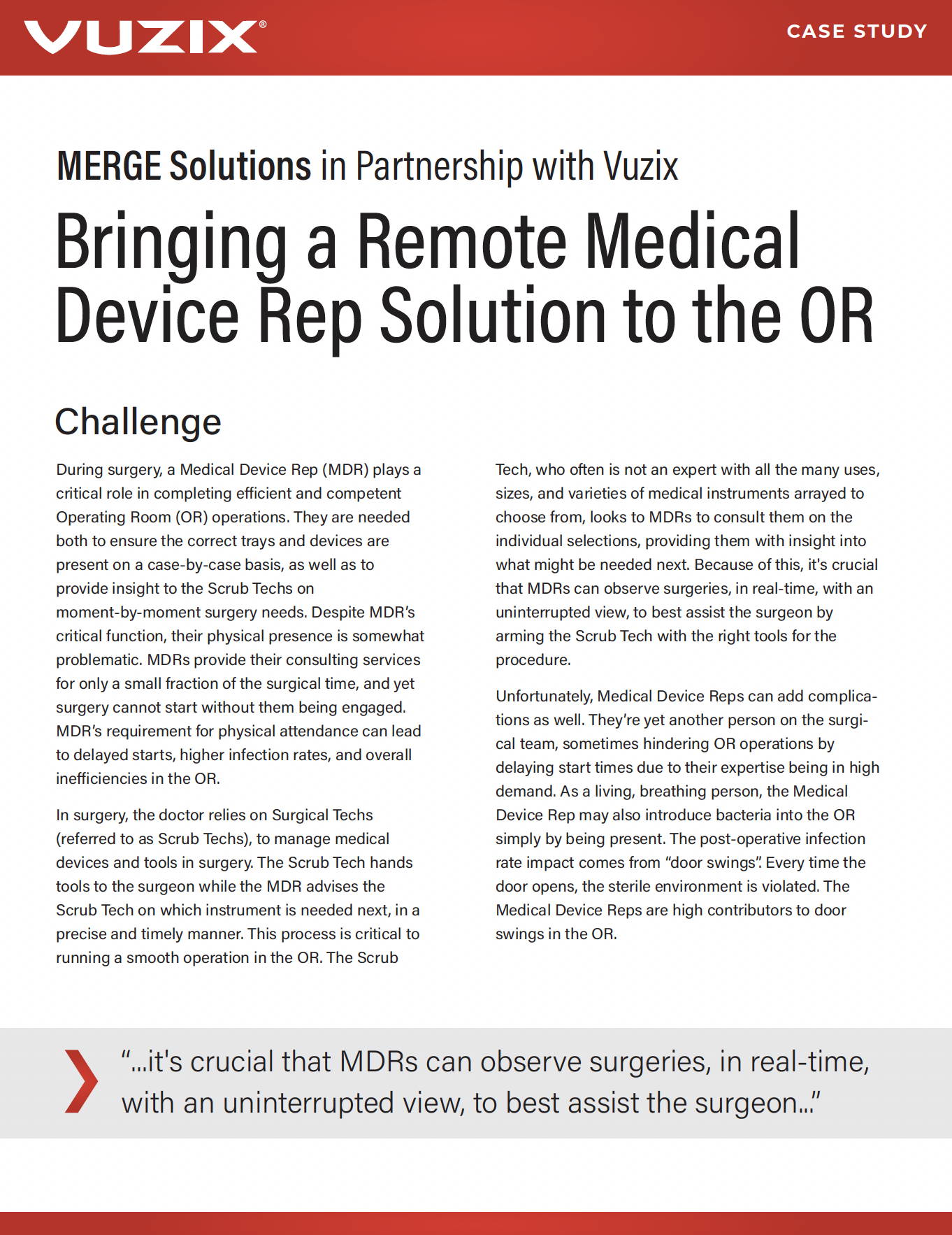 Merge Solutions CASE STUDY
Learn how MERGE Solutions utilizes Vuzix M400 smart glasses to enhance operating room efficiencies, access real-time video feed, and allow direct audio communication between the operating room and the remote device rep.
Telemedicine AR LEarnings Paper
Find out how Vuzix AR solutions are giving smart medical centers and caregivers better success rates and higher quality patient care, while delivering a substantial cost savings.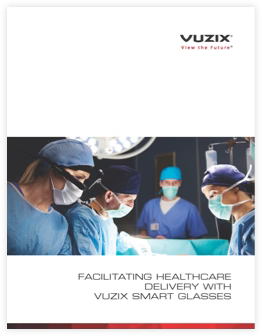 Vuzix smart glasses are facilitating a new kind of healthcare. This white paper uncovers the current telemedicine landscape and explores the value of AR.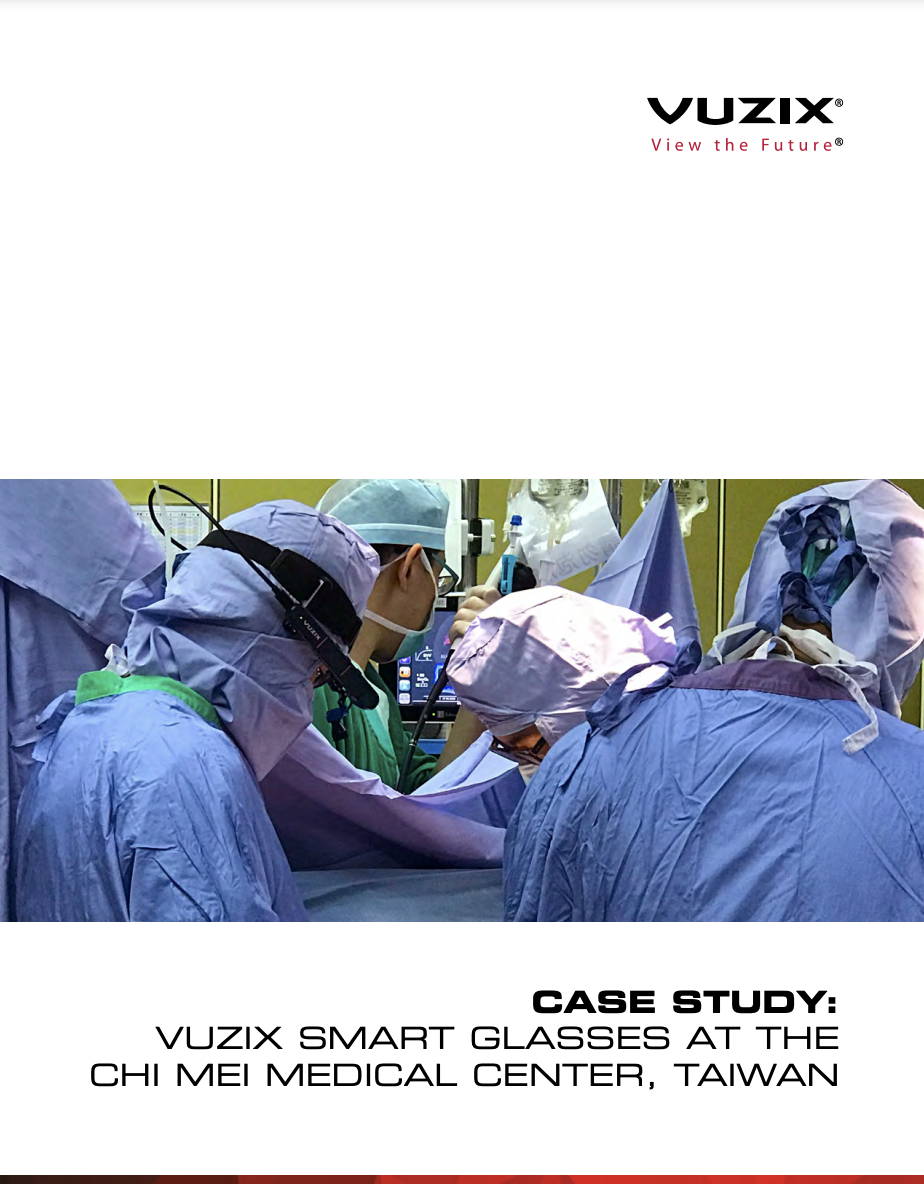 HealthCare Case Study: Chi Mei
Learn how Vuzix smart glasses are utilized at Chi Mei Medical Center in Taiwan to enhance patient care, save time in the ER, and assist physicians during surgical procedures.
RESOURCES FOR AR SMART GLASSES IN HEALTHCARE
Vuzix M400 for Healthcare Professionals
The M400 smart glasses are rapidly replacing hand-held devices and can apply to nearly all healthcare services functions.
Vuzix M400 smart glasses are:
The first to have a dedicated 8 Core 8.52Ghz XR1 Platform
HIPAA-compliant and IP67 rated
Designed to work with medical personal protective equipment
IEC60601-1-2:2014 certified medical electrical equipment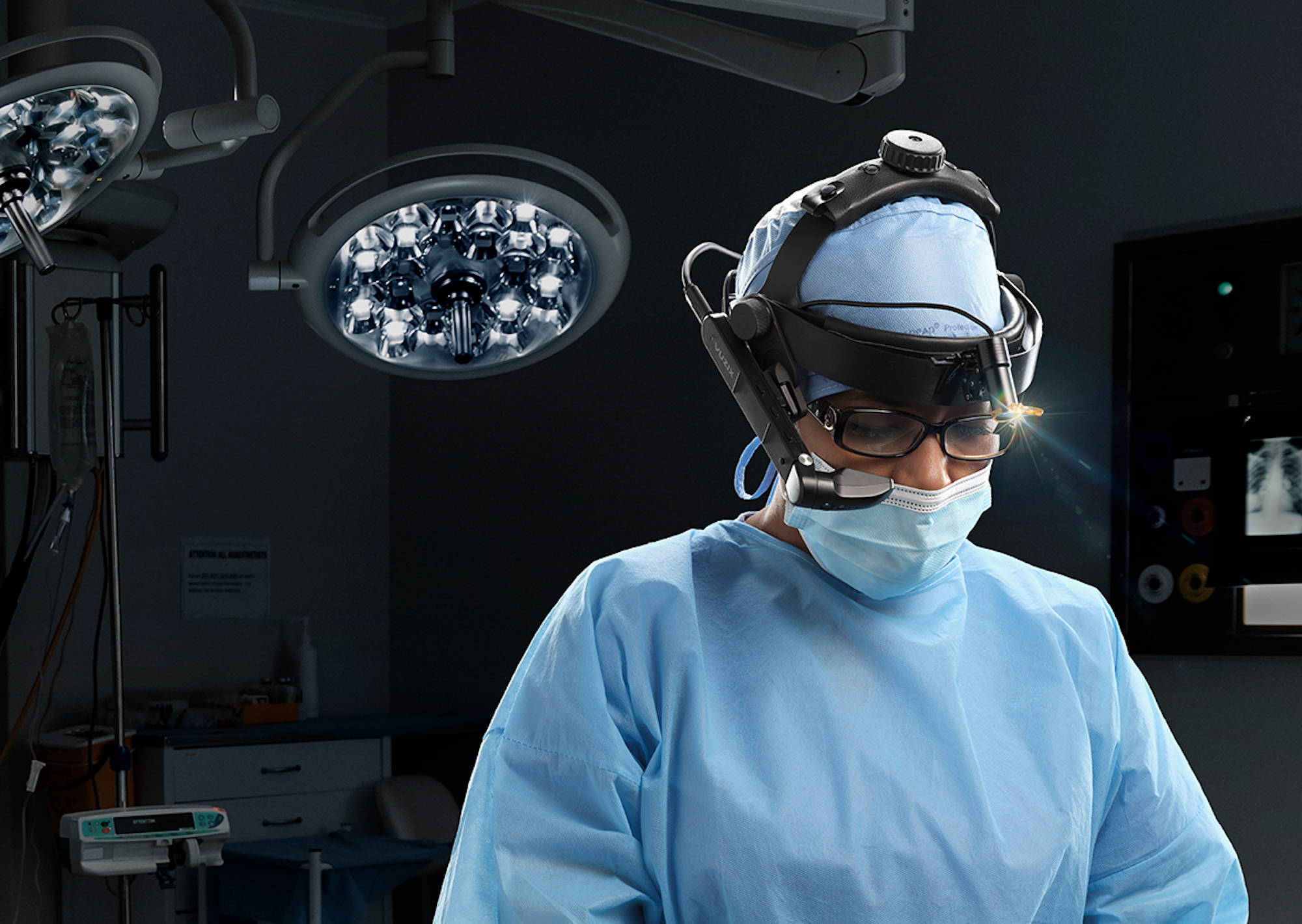 Take our product finder quiz to assess your needs and find the best smart glasses for your company.
See Vuzix Smart Glasses for Healthcare


Learn how easy it is to integrate Vuzix smart glasses into your healthcare practice to improve collaboration across the patient care team.
Our smart glasses are the most comfortable on the market — but don't just take our word for it! Try them on and see for yourself.