Explore our suite of best-in-class smart glasses. Whether you're in the warehouse or the operating room, our solutions make you more effective.
AR INTEREST AND ADOPTION IN SURGERY
Explore survey insights from over 500 surgeons
The Perfect Balance of Performance and Comfort
We know that user comfort is major barrier to workforce adoption of smart glasses. That's why we've designed all Vuzix products for minimal weight and maximum performance.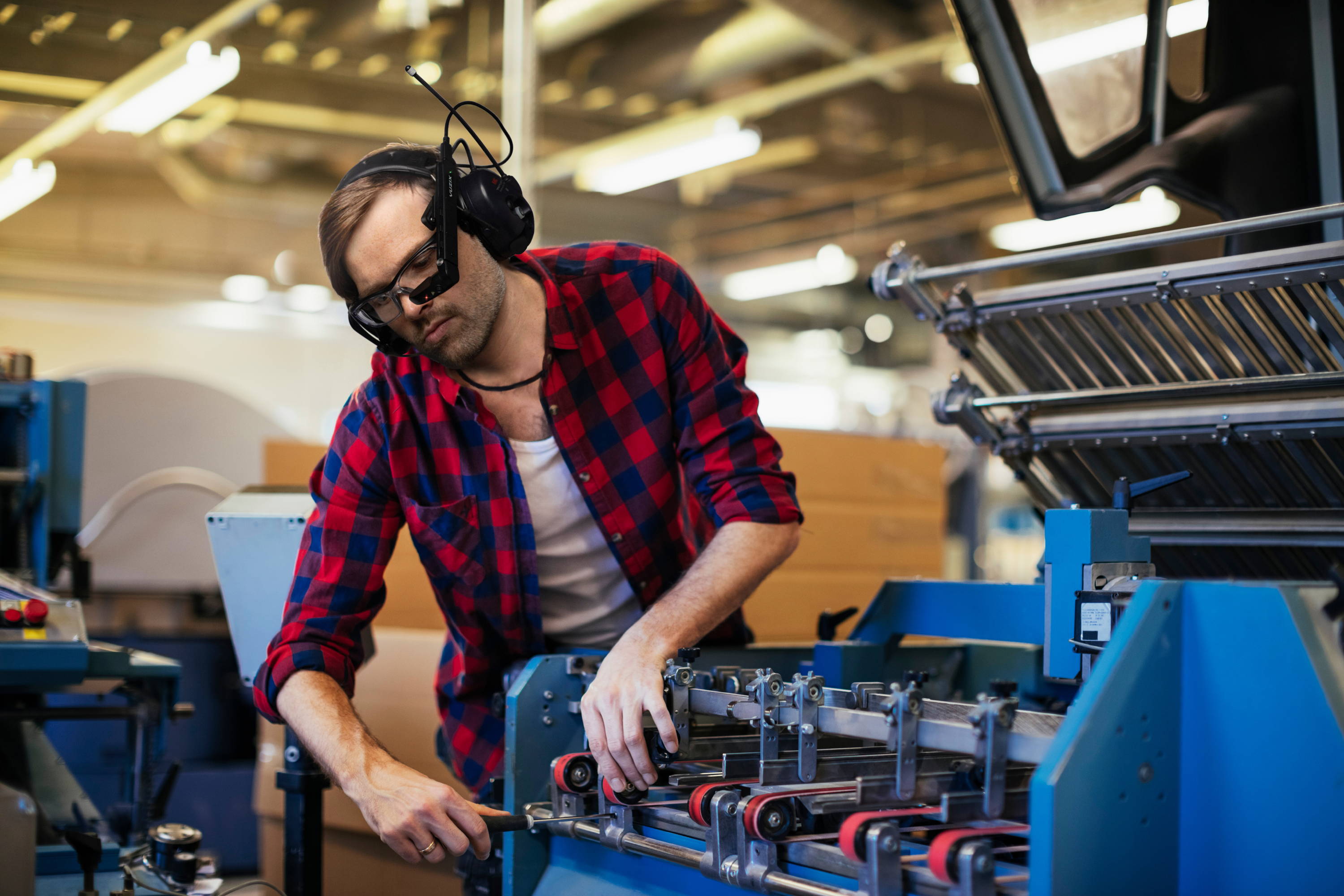 Vuzix Smart Glasses Give You:
A bright, unobtrusive display with expansive field of view
User-centered ergonomic design
Diverse mounting options for any preference
Collaborative working via video streaming
Integration with top conferencing platforms such as Zoom and WebEx
Smart Glasses: Heads-Up, Hands-Free AR
The world is changing, as is the way we look at it. Smart glasses let us surround ourselves in a digital world, while still staying connected to the physical. Layered displays let us navigate the world freely but with an extra element of engagement. Smart glasses push us beyond the ever-evolving curve of digital transformation. See what you've been missing with our ergonomic, high-tech AR solutions.
Only Vuzix Smart Glasses let you replace batteries on the fly with zero interruption, allowing you to get work done quickly and efficiently.
Revolutionary Waveguide Optics
Our proprietary waveguide technology lets us design smart glasses with crystal-clear, see-through displays that enable users to access key information virtually while staying grounded in the real world.
Lightweight, Comfortable Fit
With a relaxed fit and an ergonomic design, our smart glasses are built for all-day wear. This lets you stay continually connected to critical information — and comfortable — while you work.
Keep your eyes protected and access mixed reality workplace solutions with a stylish design.
Android 11 OS supporting enterprise apps and integration with standard MDMs

Full UV protection lenses with ANSI Z87.1 safety certifications

Full-color waveguide optics reduce error rates for doctors and industrial workers

Real time access to location data, remote support communications, and more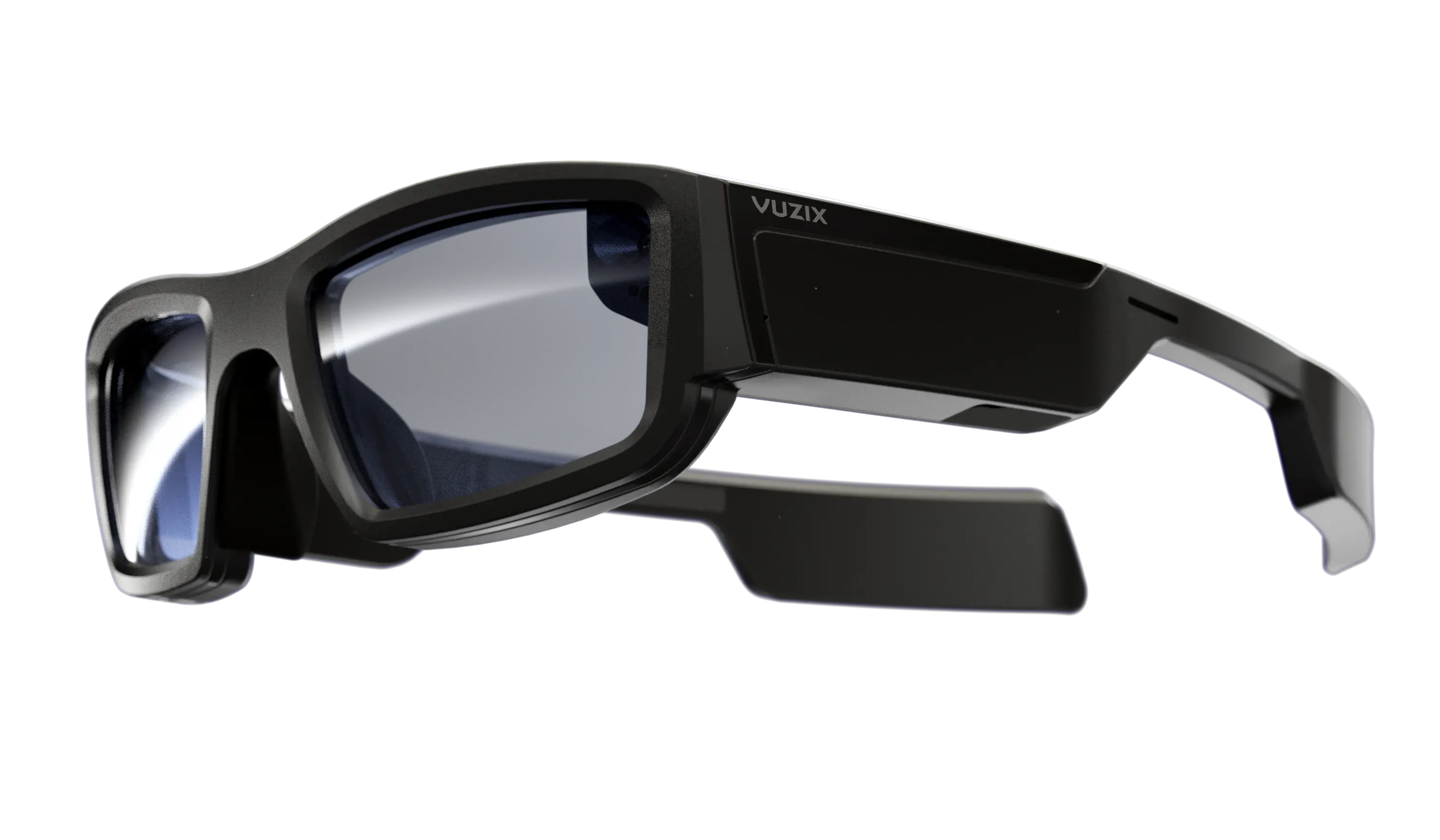 Lightweight and durable, the Vuzix M400 smart glasses are the most wearable, powerful, and versatile headworn computer on the market.
First smart glasses with a dedicated XR1 platform

Increased processing power with an industry-leading 8-core augmented reality processor

Ruggedized, waterproofed design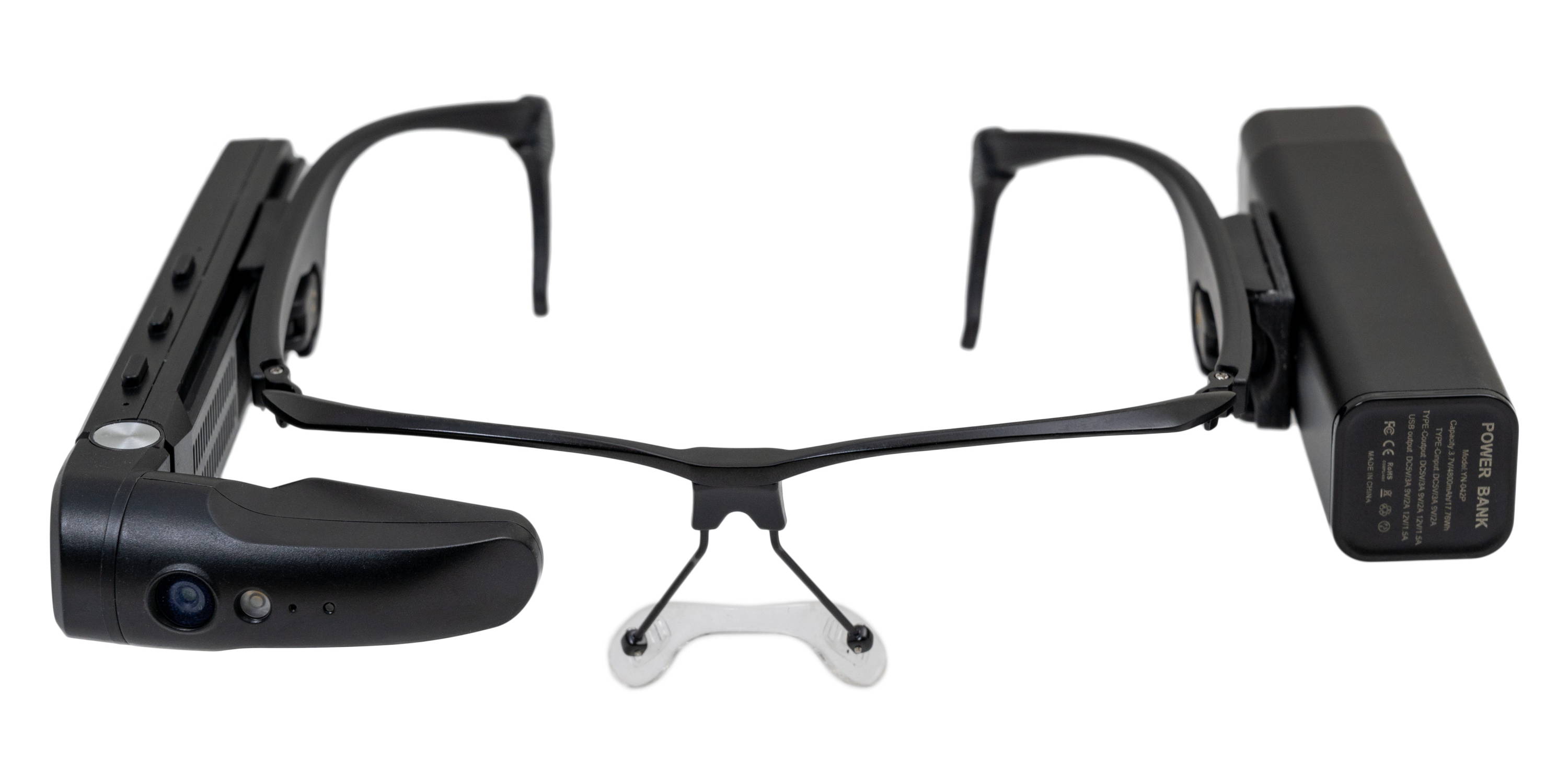 Our Vuzix M4000 smart glasses use revolutionary waveguide optics to bring you an ultra-bright, see-through display.
Secure enterprise AR solution built for wearability

Minimalist, lightweight design for extended use

The perfect balance of performance and comfort

Using the same proven form factor as our flagship M400 smart glasses, the M400C provide secure and direct connection to any USB-C device that supports DisplayPort Alternative Mode.
Secure enterprise AR solution built for wearability

Minimalist, lightweight design for all-day comfort

Performance balance of performance and flexibility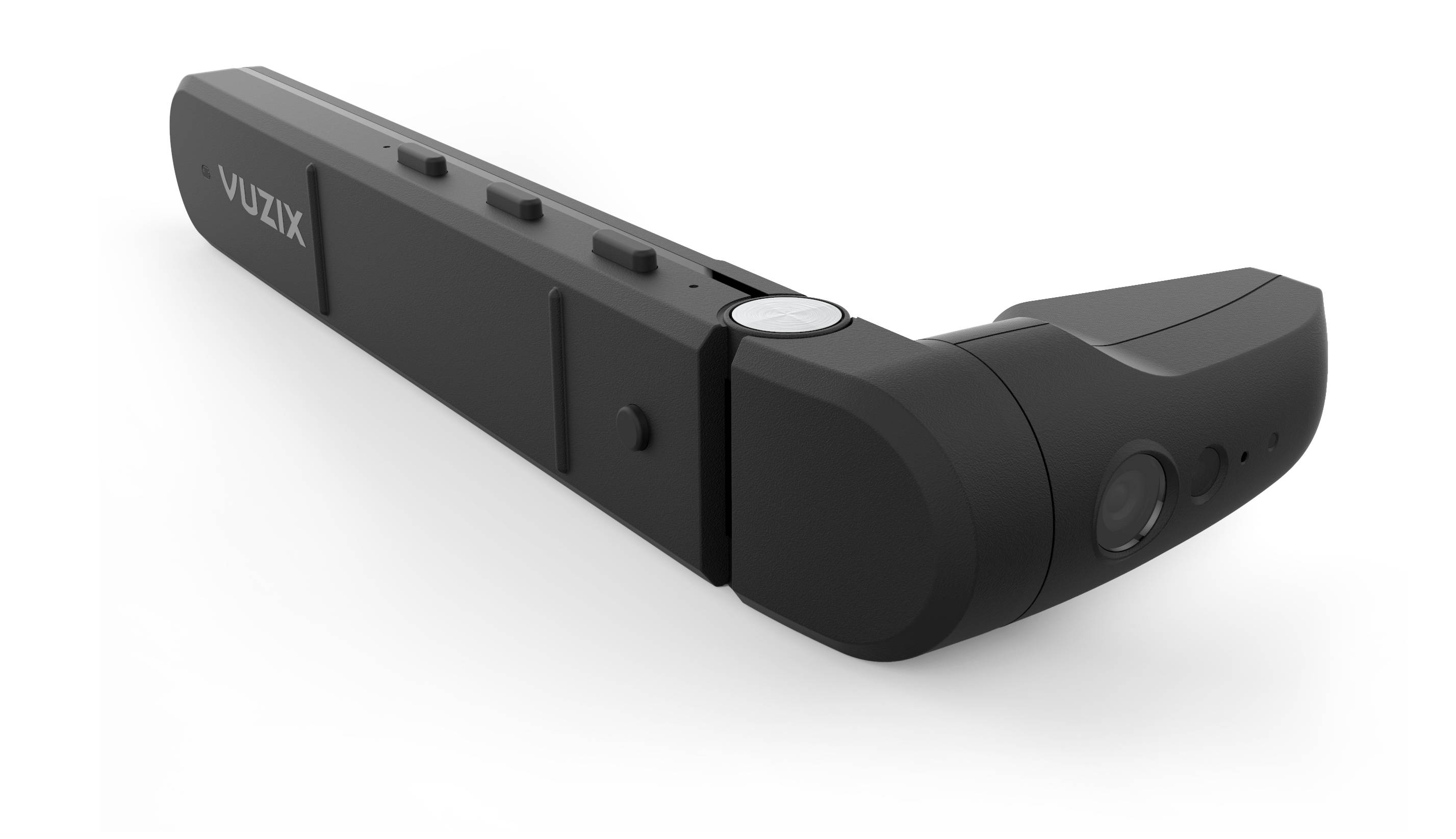 Take our product finder quiz to assess your needs and find the best smart glasses for your company.
Smart Glasses for Every Solution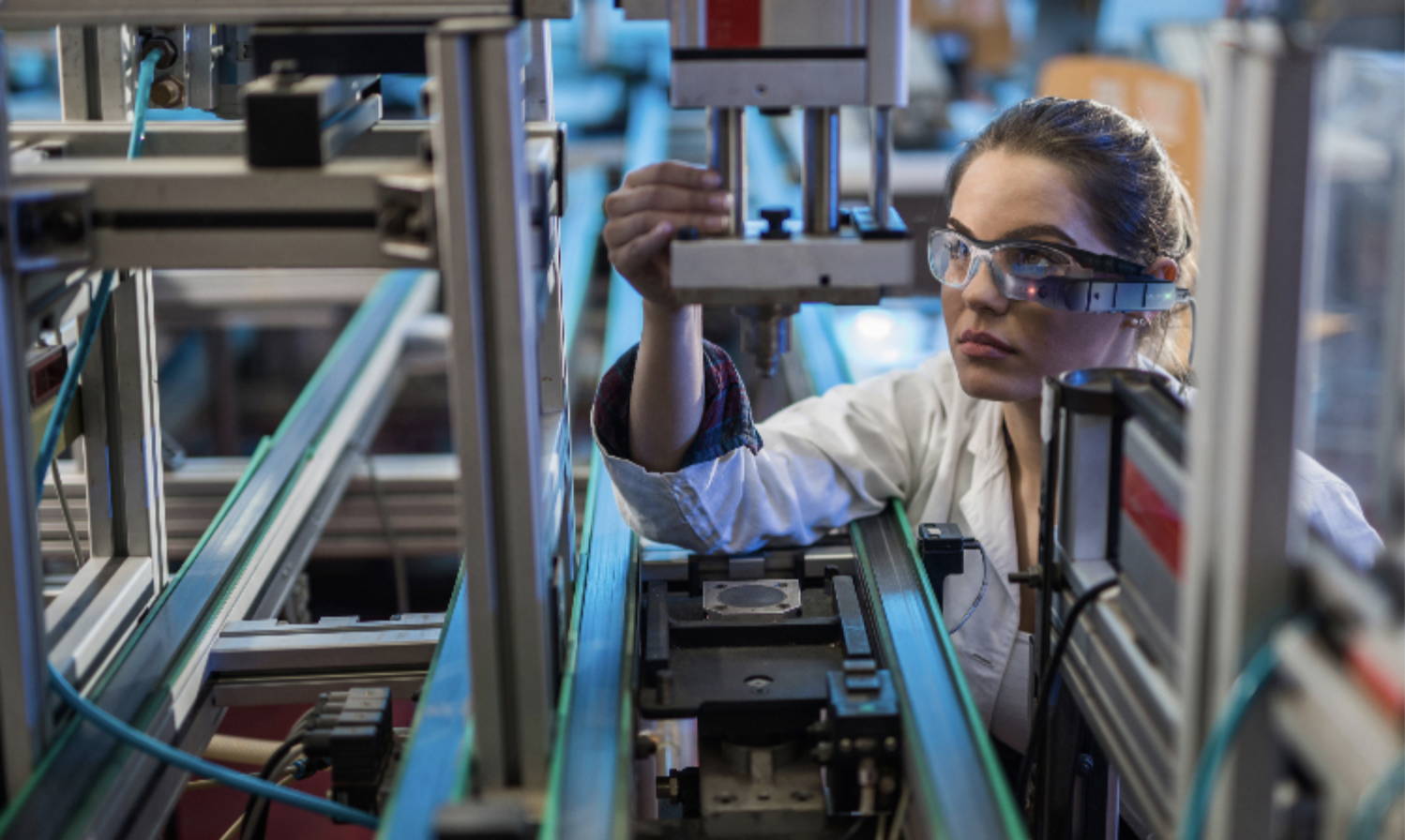 With voice activation, a comfortable fit, and long-lasting batteries, our smart glasses are currently worn by medical professionals during surgeries for 16+ hours straight. In addition, Vuzix M400 and M4000 Smart Glasses support HIPAA-compliant usage and now carry IEC 60601-1-2:2014 certifications.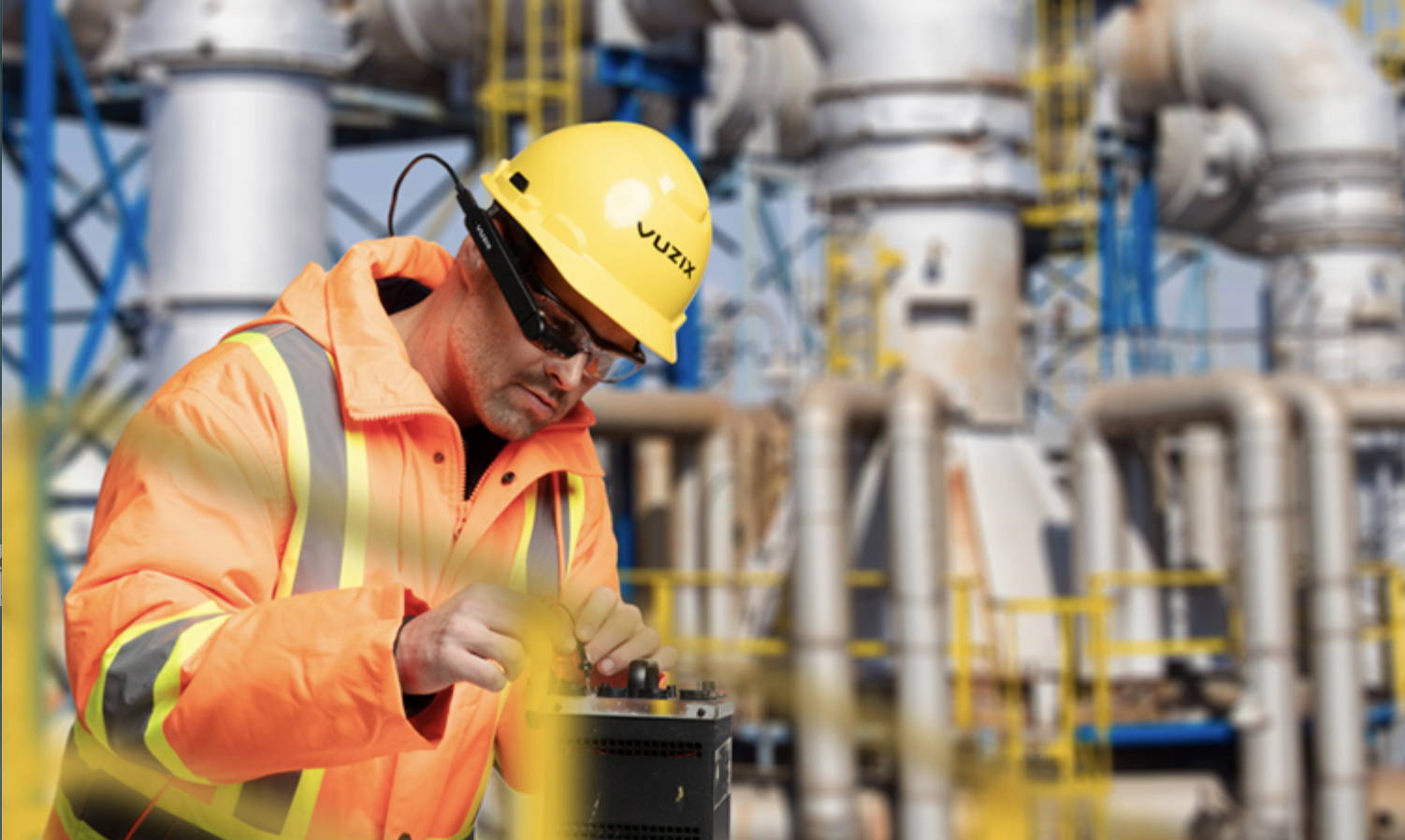 Vuzix augmented reality (AR) smart glasses help speed up production, increase compliance with protocols, and reduce training times by providing hands-free instructional support right in your workers' field of view.
With our heads-up AR display, you won't be weighed down by tablets or clipboards. You can access instructions, diagrams, and videos via heads-up displays; document steps and detect issues; and livestream remote support — all hands-free.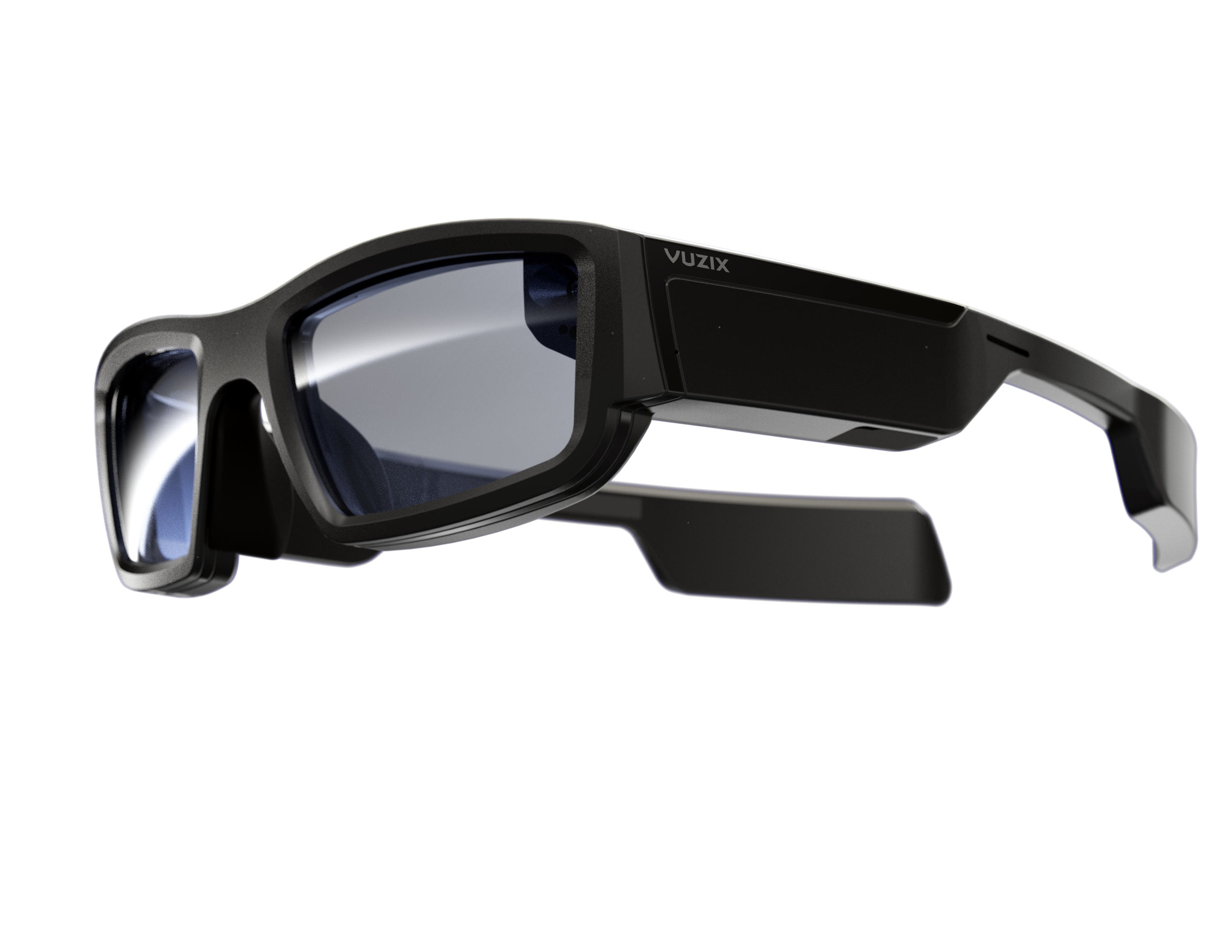 "The intraoperative guidance allowed me to perform more accurate implant positioning, while the Augmented Reality let me to stay focused on the surgical field throughout the case."
Dr. John Bell
Orthopaedic surgeon at DHMC and an associate professor of orthopaedic surgery at the Geisel School of Medicine at Dartmouth, using the NextAR surgical platform with a Vuzix Blade
orthospinenews.com
Our companion app for Android and iOS enables easy setup and communication between your smartphone and Vuzix device. 
Manage your Vuzix smart glasses right from your smartphone: Easily configure settings, manage notifications, remotely control apps, and more.
Google Play and the Google Play logo are trademarks of Google LLC. Apple and the Apple logo are trademarks of Apple Inc., registered in the U.S. and other countries and regions. App Store is a service mark of Apple Inc.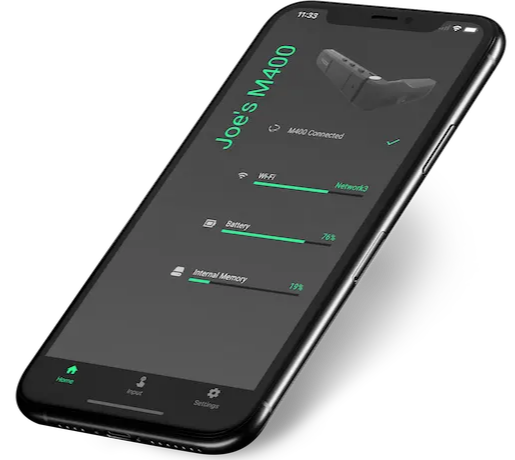 SEE VUZIX SMART GLASSES IN ACTION
Learn how easy it is to integrate Vuzix smart glasses into your workflows so that you can improve quality, streamline production, and reduce costs.
Our smart glasses are the most comfortable on the market — but don't just take our word for it! Try them on and see for yourself.