Vuzix Ultralite OEM Platform℠

An OEM reference design for the ultimate smartphone accessory

An OEM smart glasses platform like no other

The Vuzix Ultralite OEM PlatformSM is a go-to-market ready, turnkey offering designed to fast track client AR solutions into production. Weighing in at a mere 38 grams, super power-efficient with up to 48 hours of run time on a single charge, and packing an impressive waveguide to display information from your phone hands-free to your eye, Vuzix Ultralite OEM platform is a blueprint for the world's most fashion forward smart glasses. 
Trusted Proprietary Technology from Vuzix

Advanced monocular waveguide optics, combined with our custom micro display engine, create a crisp, transparent image that can deliver all the important information on a user's smartphone/watch, hands-free right before their eyes. Prescription ready with multiple sizes and an array of component combinations, the Vuzix Ultralite OEM platform makes available our extensive manufacturing capabilities and patent-protected leadership position in both waveguides and custom display engine solutions.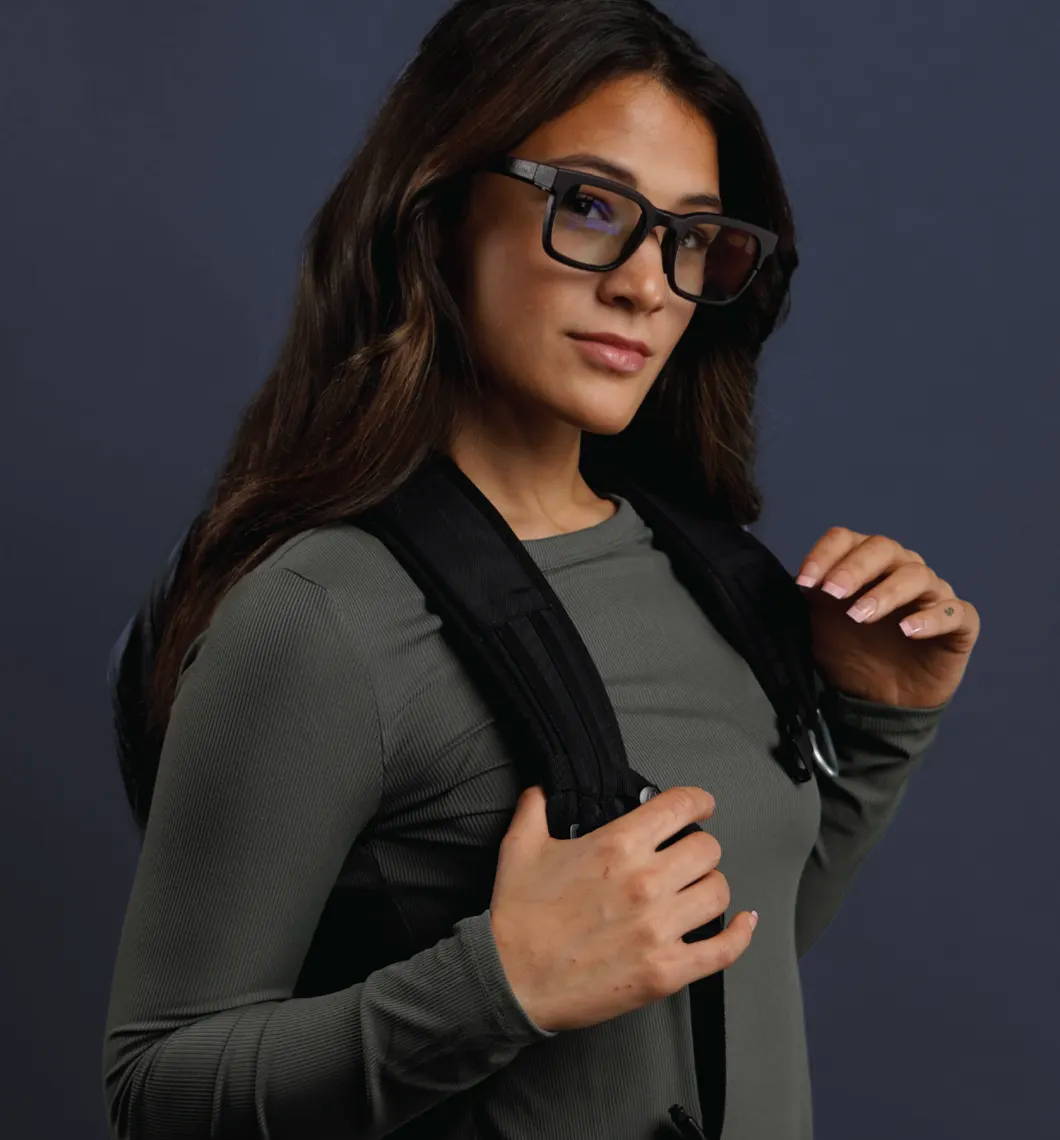 The Power to Deploy Your AR Solution at Scale

The Vuzix Ultralite OEM platform is designed to enable leading consumer technology firms to accelerate deployment of AR smart glasses solutions to the masses. Our manufacturing facility in Rochester NY is an ISO 9001:2015 facility that includes Class 6 and Class 7 clean room enclosures ensuring the highest levels of product quality and precision. All Vuzix OEM components are designed and manufactured in the USA, leveraging proprietary advancements in waveguide technology protected by our extensive IP portfolio. 
Vuzix Ultralite OEM Platform Benefits
Puts your smartphone's alerts, messages, and custom applications content heads up in front of your vision.
Get hands free access to important information, from language translation and closed captioning, to directions, to health and workout status, to messaging and much, much more.
Designed to work hand to glove with both Android and iOS phones, Vuzix Ultralite is the reference design for the perfect smartphone accessory.
Virtually endless configuration options around size, color, form factor and optical setup to set your solution apart.
Vuzix is working with the world's leading consumer electronic technology companies to bring lightweight, affordable smart glasses solutions to market.  
VUZIX LEASES NEW MANUFACTURING SPACE TO SUPPORT THE EXPANSION OF ITS WAVEGUIDE PRODUCTION CAPACITY

Want to learn how Vuzix Ultralite OEM Platform can accelerate your solution? Contact us today. If you're visitings CES, book an appointment with us here.
See Vuzix Smart Glasses In Action


Our smart glasses are the most comfortable on the market — but don't just take our word for it! Try them on and see for yourself.